Peasant Reserve Zones project
Between 2017 and 2019, ForumCiv implemented the project "Governance and sustainable development for peace building in Colombia: strengthening of peasant organisations and their territorial management proposals".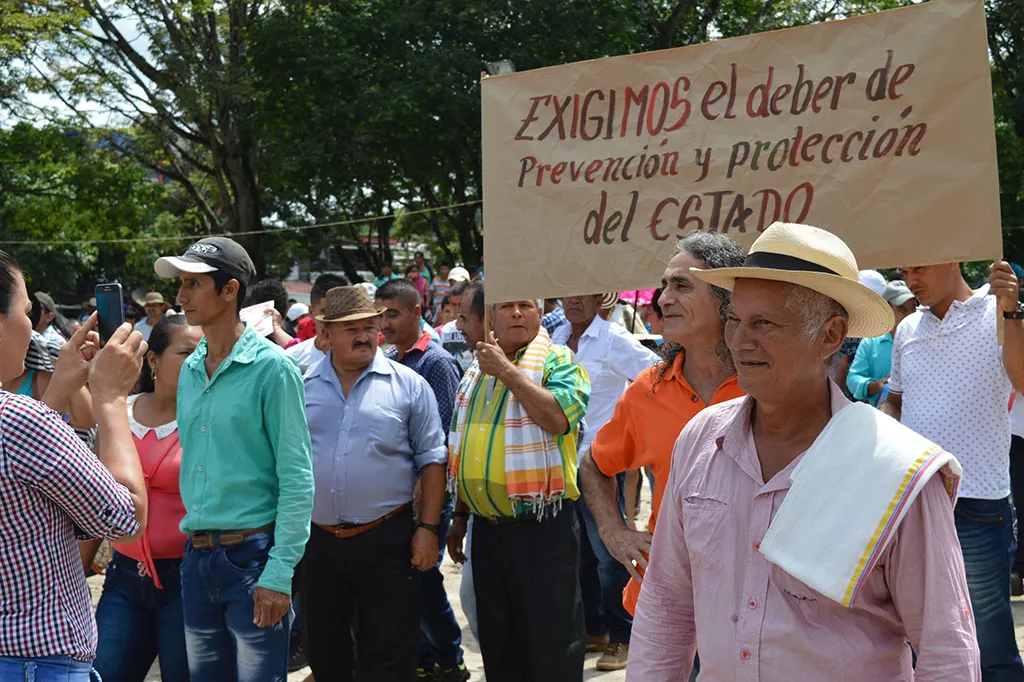 The project, developed with We Effect and the National Association of Peasant Reserve Zones (ANZORC, by the Spanish acronym), aimed to strengthen the strategic capacities of more than 50 organisations that drive the creation of peasant reserve zones (PRZ) in the country, by developing their own territorial management models and plans, and improving and promoting dialogue with institutions and other rural organisations.
Consequently, ANZORC and organisations promoting PRZs are growing as independent development actors in their territories, by developing proposals and strategies, building alliances and synergies to successfully influence public policies (locally, regionally and nationally) as well as having an impact on the territorial implementation of the Peace Agreement between the Colombian government and the FARC guerrilla.
With the main purpose of capacity strengthening of ANZORC and its member organisations, a team of facilitators participated in the whole process, involving diagnoses, planning and implementation of development plans. Likewise, the methodologies included differentiated perspectives such gender, environmental sustainability and conflict transformation to be implemented by the organisations.