Global course in Human Rights and Environment will be hosted by Hub LAC (In Spanish)
In order to enable a space for global joint learning, forging of new partnerships and co-creation, the course, coordinated by SIDA, will be digitally streamed and facilitated at three international hubs: Bogotá, Bangkok and Nairobi. Forum Syd Hub LAC will host and lead the course in Bogotá.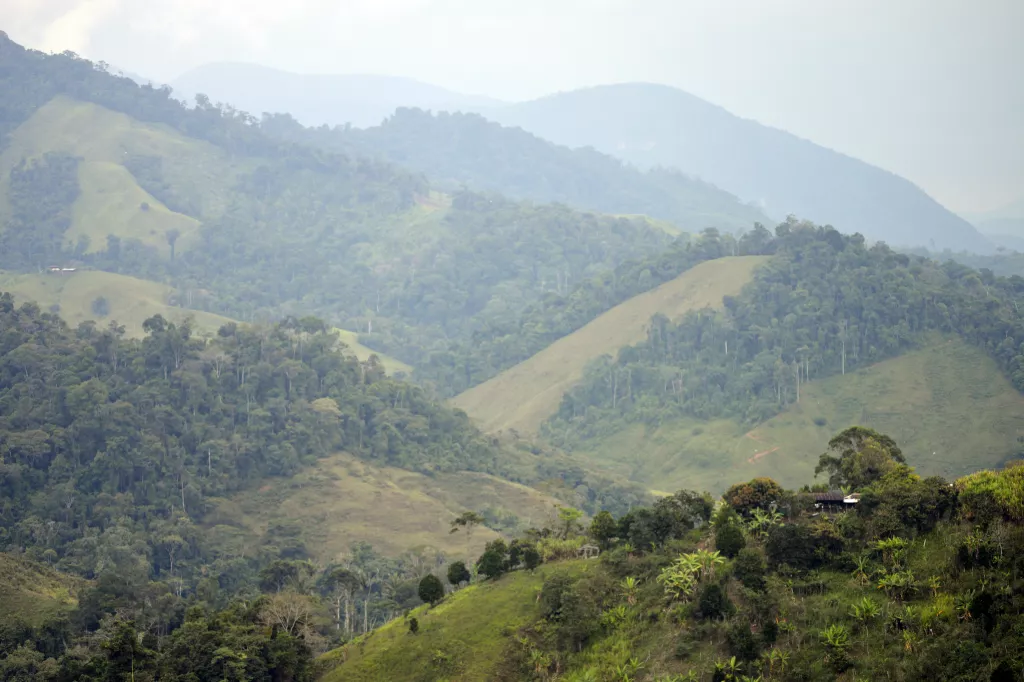 Curso global sobre Derechos Humanos y Medio Ambiente
Forum Syd Hub LAC liderará en la región el curso global avanzado sobre la relación entre Derechos Humanos y Medio Ambiente, organizado por la Agencia Sueca de Cooperación Internacional para el Desarrollo (SIDA) en colaboración con el Programa de Naciones Unidas para el Desarrollo (PNUD) y la Agencia Sueca de Protección del Medio Ambiente (Naturvårdsverket). Para reducir las emisiones de CO2 y contribuir al cumplimiento de la Agenda 2030, este curso pretende limitar los vuelos y excluirá los vuelos internacionales y nacionales hacia y desde el curso. A fin de permitir un espacio para el aprendizaje conjunto global, la creación de nuevas asociaciones y la creación conjunta, el curso se transmitirá digitalmente y se facilitará en tres hubs internacionales: Bogotá, Bangkok y Nairobi. Una plataforma participativa brindará una oportunidad para el diálogo en línea entre participantes.
Se espera que los participantes en Suecia participen en el curso in situ en el Sida Partnership Forum en Härnösand, Suecia.
Fecha: 11-13 de noviembre de 2019.
Fecha límite para aplicar: 22 de septiembre. Nos reservamos el derecho de seleccionar participantes con respecto a la composición del grupo.
Número máximo de participantes: 120, de los cuales 65 participarán en persona y 55 asistirán digitalmente a través de los hubs.
Lugar: Foro de Asociación Sida, Härnösand
Gerente responsable del programa: Josephine Sundqvist, Sida Partnership Forum
Para obtener información práctica: póngase en contacto (en inglés) con Börje Gidmark, Sida Partnership Forum
Idioma: español e inglés (con traducción simultánea a español en los momentos del curso que se hable en inglés)
Costos: Sida cubre los costos de la capacitación, alojamiento y comidas. Los participantes cubren los costos de viaje y cualquier otro gasto.
Para mayor información (en inglés) puede consultar el siguiente enlace:
https://www.sida.se/Svenska/Samarbetsparter/resurser/kurser-och-utbildning/kursprogram/human-rights-and-environment-nexus-11-13-november/
Tenga en cuenta que el curso está dirigido a actores involucrados en la cooperación sueca para el desarrollo o la ayuda humanitaria, tales como organizaciones de la sociedad civil, agencias gubernamentales, universidades y el sector privado.
Si usted trabaja para una organización no sueca, debe ser recomendado por su organización socia sueca. El curso no está dirigido a particulares.
Para aplicar para participar en el curso:
https://www.sida.se/Svenska/Samarbetsparter/resurser/kurser-och-utbildning/kursprogram/human-rights-and-environment-nexus-11-13-november/application/