Civil society in Belarus during the COVID-19 times
New challenges and opportunities for the civil society in Belarus during the coronavirus pandemic.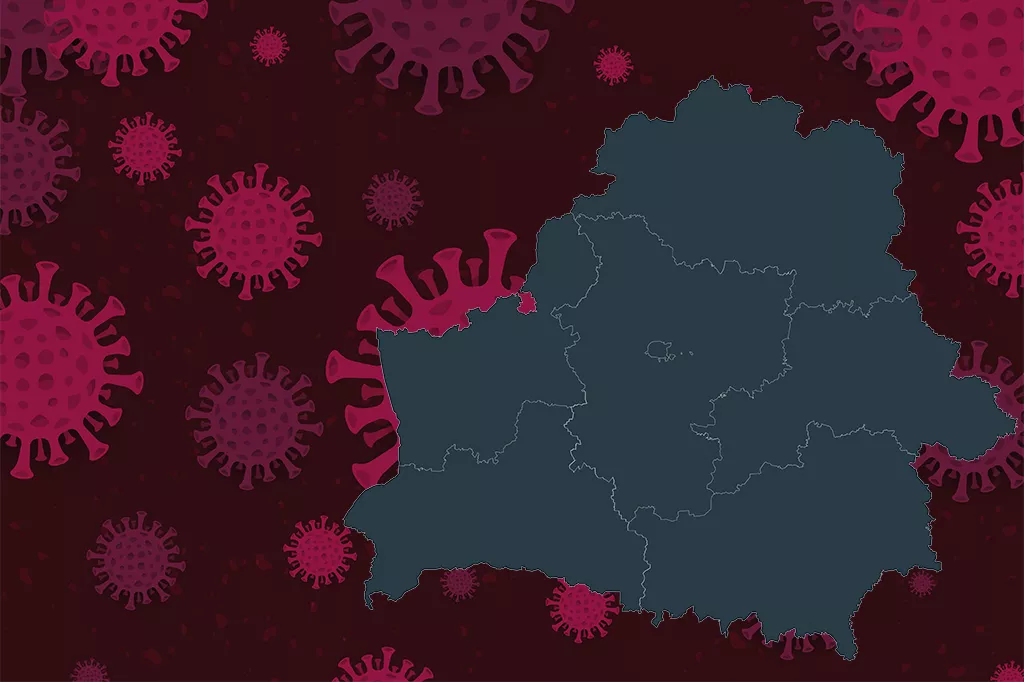 The year 2020 has brought one of the biggest challenges to the world and reshaped existing political situation. COVID-19 pandemic has firmly changed our lives. Countries are closing their borders, implementing strict quarantine laws and promoting social distancing. This became a difficult challenge to small businesses, NGO's and society in general. Countries' economies are falling, GDP growth is slowing down and unempolyment is rising around the world.
 Belarus is among the few countries that still did not announce quarantine in the country and is not imposing strict measures for social distancing. Borders of this country are still open and it is the only Post-Soviet country, affected by virus that did not postpone the Victory Day parade on 9-th of May. Many war-veterans and the regime supporters joined the celebration without any safety measures, such as masks. Officially Belarus has 65,114 infected and 468 deaths from Corona virus, however it is still not clear to what extent these numbers reflect reality.
The majority of Belarusian civil society groups have been affected, in one or another way, by the COVID-19 pandemic. According to Pact survey, organisations had to cancel or reschedule their public events, move them online, introduce remote work mode for staff and new formats of activities. Unfortunately, as this pandemic was not foreseen some organisations suffered from deterioration of psychological atmosphere.
This unexpected situation provided a possibility to search for different solutions, go online and be more flexible. Pandemic had an impact on organisations, they changed their perspectives and developed new ways of  spreading messages, had a time to rethink their ideas and visions. Obviously, not everyone adapted to the new way of work, however some of the organisations believe that their online activities will attract even more people from all over Belarus compared to  their offline events.
Many organisations started using their social media more actively thus creating a bigger scope of target audience that is especially important and crucial for reaching the young generation. New creative methods and means were adapted to ease the transition from offline to online activities. For example, Kryly Halopa theatre from Brest posted 3D panorama view of their last exhibition and attracted around 1000 online visitors.
Moreover, organisations realised, that they don't have enough capacity to change their focus and go online, so this time was spent not only to search for a better ways to fulfill their ideas and bring them to life, but also to develop their capacity.
Worldwide pandemic enhanced Belarusian civil society's self-consciousness. One of the brightest examples: crowdfunding campaigns organised by online platform Molamola.by to help medical staff. Their aim was to provide personal protective equipment such as medical masks, gloves, gowns and face shields to doctors that have a critical shortage of them.
The other example is a self-isolation map (ядома.бел). Two IT specialists created an online source where citizens could mark if they are staying at home. The map is designed to connect those who decided to self-isolate, help them relieve stress and offer life-hacks on how to live a decent life under quarantine. But it also raises awareness and motivates people to show off their strong public spirit and will.  
The most fascinating thing about Belarus, however, is that all of the acts of solidarity and self-isolation measures raised by civil society happen on the backgroud of a government that first refused to recognise the deadliness of the virus, and now is insisting on not taking any measures to protect its citizens and ease the impact on the healthcare professionals.
This crisis has shown that Belarusian society is capable of handling difficult situations and getting together in times of need. It revealed the civil society's understanding that they serve the community and this connection only got stronger. New opportunities may become a good platform for the future and, hopefully, this potential will be used to advocate for change.