Creativity, innovation, key to achieving sustainable development goals
As new challenges emerge every day, civil society and other development actors need to embrace creativity and innovation to meet the evolving development challenges of the modern world.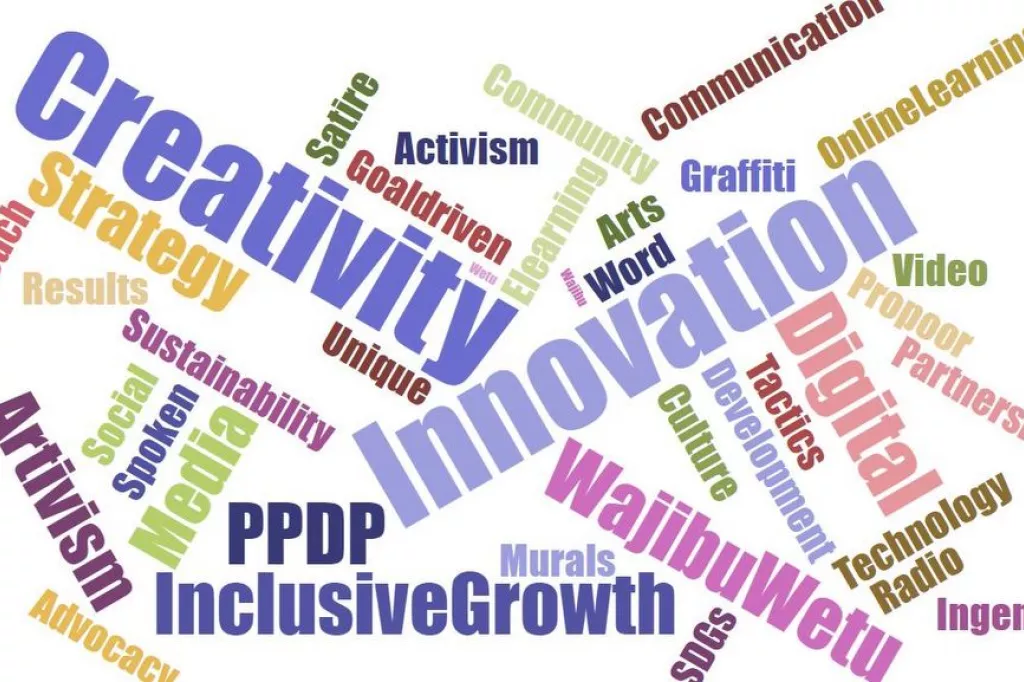 On 21st April 2020, the world commemorated the World Creativity and Innovation Day, a moment set to remind and encourage people to use their creativity to make the world a better place and to make their place in the world better too. The need for creativity and innovation requires no further emphasis especially with the daunting, interconnected challenges facing the world today.
Globally, the civic space continues to shrink at an alarming rate. Not just for civil society, but more so for the media, activists, human rights defenders and even for political actors. As this worrying trend escalates, a myriad of challenges are rising globally; the planet is at a brink of collapse due to climate change, widespread inequalities across most sectors, gender discrimination, escalating poverty rates, changing disease situations, pandemics and other natural calamities.
Against this worrying backdrop, development actors, have found themselves with no option but to explore the need to be more innovative, relevant, and adaptive in their operations. For civil society, these innovations call for changes in our approach to how we design our programming, implement our interventions and embrace technologies as well as strengthen strategic partnerships.
At Forum Syd, like many other organizations, we employ innovation for the effectiveness and sustainability of our work and to meet the evolving development challenges of the modern world.
Sustainable Development Goal 17 calls for strategic partnerships as vital to achieving sustainable growth and development. At the Hub Eastern and Southern Africa, we have integrated a multi-stakeholder partnership beyond the civil society, from Public-Private Development Partnerships to working with the creative sector and informal networks, as well as supporting nascent organized grassroots groups agitating for positive social change.
Our flagship Wajibu Wetu programme, which uniquely supports the new frontier of media, arts, cultural actors, has demonstrated complex but innovative ways of addressing democracy and human rights issues, as well as supporting livelihoods for creative actors. By helping to broaden the terms of the current development actors' sphere and by making development interventions more relevant and accessible to otherwise neglected groups, Wajibu Wetu programme has shown the transformative power of media, art and cultural actors.
In the East and Southern Africa region, the growing trend of men and women, especially the youth, engaging in creative art and cultural expressions highlighting injustices, discrimination, rights of women from their point of view, offers great potential for the promotion of sustainable development.
Music, film, spoken word activism, graffiti and theatre are some of the powerful cultural expressions that are effectively contributing towards a democratic culture and respect for human rights. When art meets activism, 'Artivism' is born. Artivism is fast emerging as a strategic alternative for democratisation and safeguarding human rights especially in regions coping with shrinking space.
Importantly, artivism enables and encourages the public to express their views in the public sphere, fomenting open and inclusive public discourses around injustices and other rights issues.
Support for cultural expressions can strengthen the voice of marginalised communities and foster responsiveness from duty bearers in public institutions. The cultural actors have given a voice to the voiceless poor, a platform for young men and women, persons with disability, marginalized and other vulnerable groups.
Our work in the Inclusive Growth through the Decent Work Project in the Rift Valley Province entails a collaborative multi-dimensional approach. The project works with both Private and Public Sectors while putting communities at the core of curating solutions to their challenges. This multi-stakeholder engagement has already seen both in kind and monetary commitments from the public and private sector to the tune of USD 1.3m towards improving the plight of the target groups around the geothermal zones of Nakuru and Narok counties.
Significantly, through the Rights Way Forward methodology, an avenue has been provided for communities to be fully involved in issues that are of importance to them, as they engage in dialogue with the duty bearers. The target community has undertaken joint mapping and analysis of their needs and developed Community Action Plans that provide a roadmap towards localized desired sustainable changes, with the community at the driving seat of such a change.
The internet has also emerged as a key media for engagement due to its high penetration rate, interactivity, relatively low costs of entry and relative freedom from state control. E-learning platforms, innovative media outlets, blogging and online activism are also changing our digital ecologies by challenging and transforming the way we create and use media. In an increasingly online and globalised world, these examples demonstrate how such new and creative cross-boundary platforms are empowering the masses, stirring learning and sharing as well as advancing freedom of expression and rights in general.
Regardless of the size of the task at hand or the challenge, the people remain the core of our work, with a special focus on the marginalized and vulnerable groups. As such, for all interventions, context remains vital and any innovation must be pragmatic and appropriate for the target population.
As new challenges emerge every day, creativity and innovation become more valuable, a stark reminder that the future of development work will be intertwined with creativity, innovation, and the capacity to adapt.