Leave no one behind – what, who and how?
The 2030 Agenda includes the fundamental principle that no one shall be left behind when realizing the Sustainable Development Goals (SDGs) – 'Leave no one behind'. This means that everyone, everywhere, shall achieve the benefits of the development progress.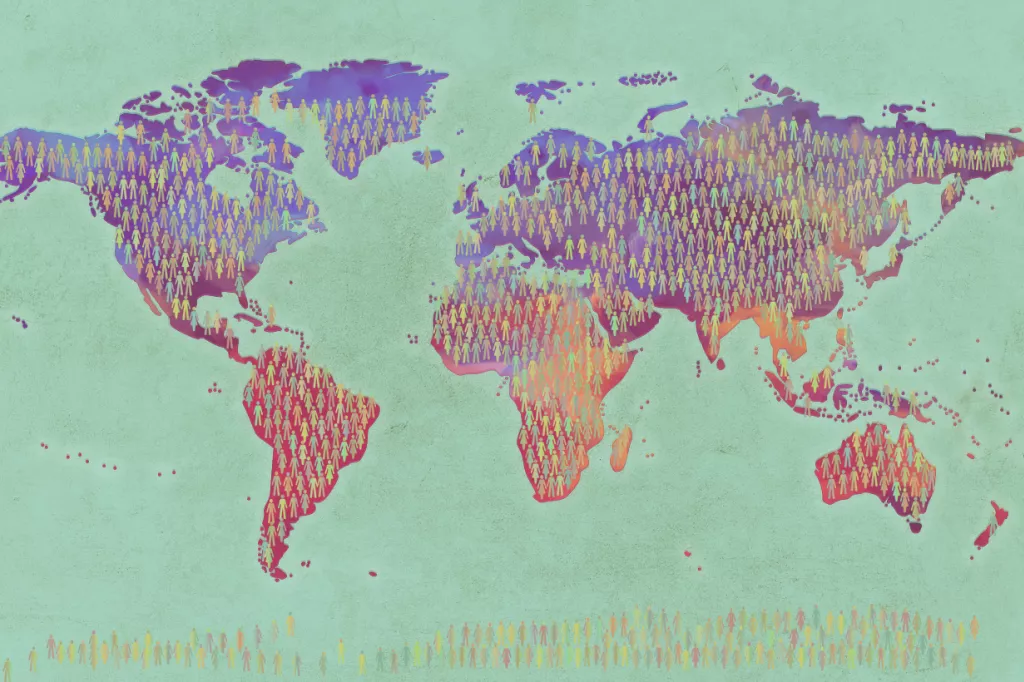 Therefore, we cannot consider any SDG met as long as people around the world are still being excluded. But who is at risk of being left behind, and what needs to be done to make a reality out of the principle 'Leave no one behind'?
When committing to the 2030 Agenda and the 17 Global Goals the Member States pledged not only to end extreme poverty, to tackle climate change and to promote peace and justice but also to decrease inequality in the world. The world's leaders made the commitment to 'Leave no one behind' – they promised that every individual shall achieve the full package of rights and opportunities the SDGs express. Furthermore, they endeavoured to reach first those who are furthest behind. This means that none of the Agenda's 17 Goals and 169 sub-targets can be considered met unless met for all. 
'Leave no one behind' is about eliminating extreme poverty in all forms, decrease inequalities and fighting discrimination. The commitment has a particular focus on the poorest and most vulnerable people – those who often are the most difficult ones to reach.
This is the most important commitment in the 2030 Agenda. Great achievements have been done in the fight against poverty but still we can see that the inequality within and between countries is increasing. Now we must make sure that EVERYONE is included and get access to the benefits in the development progress, says Anna Blücher, policy advisor at Forum Syd.
Who is at risk of being left behind?
Individuals who are at risk of being left behind often belong to social groups more vulnerable than others. For example, it can be women or girls, children, youth and older persons as well as ethnic and religious minority groups. In many countries, refugees, migrants and LGBTQI persons face major difficulties in the form of discrimination, exclusion and curtailed rights – patterns that needs to be broken in order to fulfil the principle of 'Leave no one behind'.
Crises and conflicts are other factors that cause great vulnerability. Consequently, the preconditions and current status at your place of living have a significant impact on the risk of being left behind. Moreover, if you belong to a marginalized group in a crisis or conflict-affected area the risk increases even further.
Poverty is a crucial problem, but not the single explanation for people being left behind. Discrimination and exclusion because of sex, age, income, ethnicity, religion, disability, sexual orientation, nationality or asylum status can all cause hindrance from taking part in the development progress. Geography and access to infrastructure further affect the possibility to move out of poverty. 
Typical factors within states which put people left behind are lack of good governance, corruption, weak rule of law and discriminating laws. 
How do we make sure that no one is being left behind?
To leave no one behind is an ambitious commitment. To first reach those who are furthest behind is a question of prioritizing the poorest and most marginalized people, and making faster progress. This demands specific efforts on groups that today are left behind.
"Business as usual" is far from enough. We need to boost the progress for people living in extreme poverty. This requires improved data, improved financing, inclusive policies  and above all political will, says Anna Blücher.
Improved data 
We can no longer measure average development but must look to the individual level. For identifying who is being left out in different contexts we need reliable statistics that are divided into categories of income, sex, age, ethnicity, religious belief, asylum status, disability and geography. Statistics are also needed in order to follow up that resources are used efficiently and lead to progress for the ones who need them the most. To make this happen we need investments in statistics authorities, as an example.  
Improved financing
Aid is far from sufficient to finance the Goals. Other forms of financing, such as taxes and sustainable investments, are pivotal. Nevertheless, aid is the only financing form that has poverty reduction as a primary purpose and therefore plays a unique role when it comes to reaching those who are furthest behind. For people and countries in poverty, aid is important since many other resources do not reach here. Therefore, aid donors have a responsibility to assure that the aid reaches the people and places that need it the most.
Inclusive policies and political will
Inclusive policies that prioritize the needs of people in vulnerability is about strengthening participation, ensuring access to education, health care and social safety net as well as changing laws to protect human rights. How resources are used is a political decision. If we are going to reach the Goals for everyone there must be a political will to break institutionalized discrimination and to allocate resources to those who are furthest behind in the areas that are hardest to reach. 
In some cases, people are being intentionally left behind by their governments. In these cases, civil society is extra important to act as watchdogs and put pressure on governments. Civil society also plays a crucial role in mobilizing and strengthening the voices of marginalized people.  
"As we embark on this great collective journey, we pledge that no one will be left behind. Recognizing that the dignity of the human person is fundamental, we wish to see the Goals and targets met for all nations and peoples and for all segments of society. And we will endeavour to reach the furthest behind first." – UN General Assembly when adopting the 2030 Agenda