Mohammed Osman sows the future of Somalia
With the support of SSBP Mohammeds company will save millions of trees in Somalia.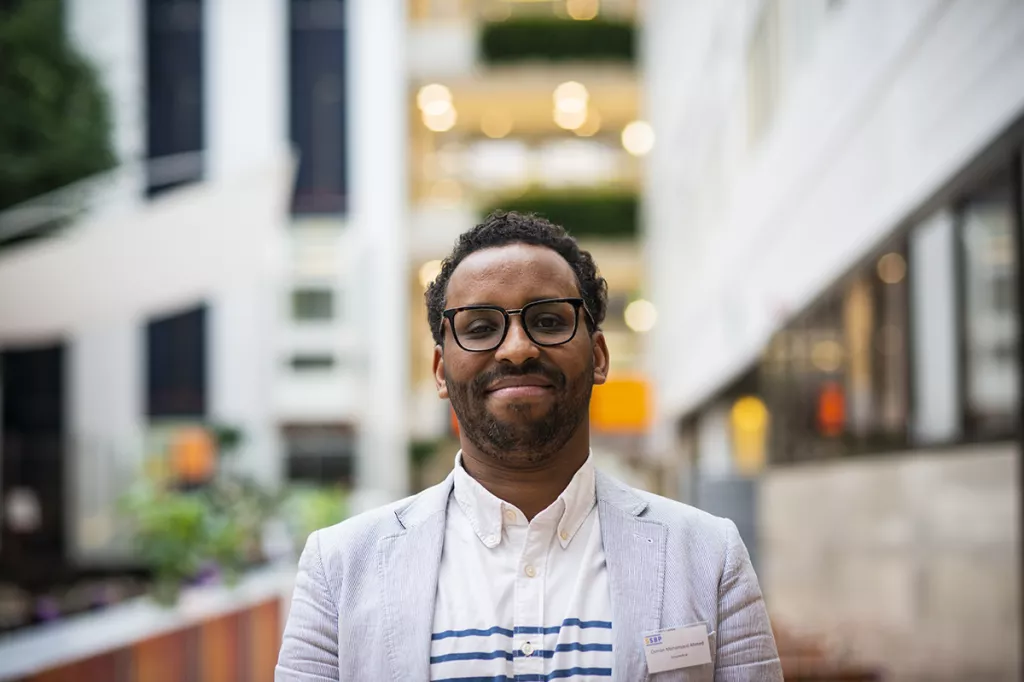 It was unbelievable. One point five million trees had been cut down. A landscape that had previously been green and full of life had now become a dead desert. In that realization Mohammed Osman Ahmed's passion to bring back the forests to Somalia started. Five years later it is soon to become a lush reality. 
- People need the energy, it's not their fault. You can't choose to not eat food. But we have to make sure that there are other alternatives than cutting down every single tree, says Mohammed who is launching briquettes as an alternative.
They are cheap and clean, it is a win-win for both people and the environment. We recycle organic waste and create clean energy at the same time.
His company Yurumedical will also break the gender segregation that dominates the industry. The aim is to train women to take the same jobs as the men and become independent with their own income.
A mix of Somalia, Sweden & Yemen
During Mohammed's childhood in Yemen he learnt about methods to use the resources to their most. Nothing was to be wasted. Mohammed upbringing inspired him to study sustainable development at Uppsala University to find new ways of working with sustainability.
Through the SSBP programme, Mohammed has been able to investigate whether his idea can survive financially and meeting other entrepreneurs have also been a great aspect of the programme.
Meeting other entrepreneurs in the SSBP programme has really helped. You get a completely different picture of reality and a better understanding of how structures and laws work.
Mohammed wants to be a role model on how companies can help Somalia back on its feet. Peacefully and free from corruption.
- I want to bring a Swedish thinking about how companies should be run. I want things like wellness support, lunch breaks and holidays to be something workers always can take for granted – a right!