A Ray of hope for drought hit families in Somalia and Somaliland
Forum Syd Somalia has Launched Drought Respond Programme in Somaliland and Puntland in response to the severe drought that has hit Somalia.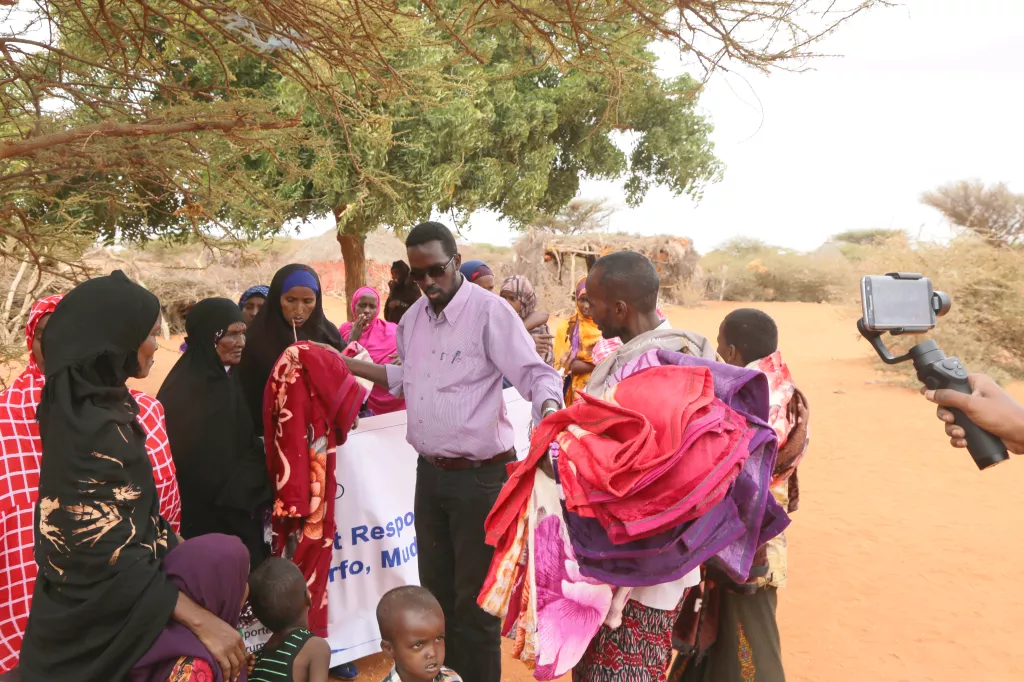 Amidst rapid deteriorating humanitarian support, Forum Syd funded by SIDA, has partnered with various organization in Puntland and Somaliland to intervene on the drought that has claimed several lives and thousands of livestock.
Over the recent years, severe drought across the Horn of Africa (Somalia, Ethiopia, Uganda, Djibouti and Kenya) has left over 12.4 million people in urgent need of humanitarian assistance. In some areas, the current drought is reported to be the worst in over 60 years.
Somalia and other regions of the Horn of Africa are suffering from one of the driest years in memory. Severe shortages of food and water, along with spiraling food prices and the deaths of livestock, have plunged many families into destitution and migration.
Nearly 4.7 million people (38 per cent of the population) in drought-hit Somalia are acutely food insecure and are at risk of starving if they do not receive urgent support.
Yurub Ahmed, a drought Victims and once a rich owner of hundreds of livestock, living in Ainabo narrates of the drought ordeal that has claimed all her livestock and has displaced him and his family.
Forum Syd Somalia with its 8 implementing partners is determined to reach out to a total of 30,300 BNFs, 18, 000 most vulnerable households in Somaliland and 12,300 in Puntland. Not only will Forum Syd Somalia and partners provide live-saving support such as food voucher/water, but only provide capacity building training on peaceful coexistence and good use of natural resources to reduce effects of drought. Farmers who are most affected by the drought impact will benefit from free ploughing hours, farming tool and hybrid seeds that will help them boost their production level and increase both income and food-intake.
"This intervention will be a hope for thousands who stood alone in a desperate moment and glimpses of change will be seen soon" Liban Mukhtar, Forum Syd Emergency Field officer
Through the Drought Response Programme, Forum Syd Somalia and partners has strategized on an intervention that will create sustainable change and mitigate unpleasant and damaging events of the drought. Such interventions includes Haffir Dams construction, Sand/subsurface dams, Revolving credit/saving scheme and restocking, and Climate Resilience Development. This intervention approach is unique and sustainable in that, it will build community resilience in coping with the devastating effects of recurring droughts.
The community members in Puntland, ainabo district welcomed Forum Syd Somalia drought Response Programme, saying that the programme is timely and will meet the current need of the communities.
"Emergency Response Project is timely and will save the lives of the targeted community, I am delighted by the unique intervention by Forum Syd Somalia on food distribution, un-conditional cash transfer, and re-stocking. This is what we need now here in the IDPs." Said Saynab Ahmed Jama, ainabo district.
Forum Syd Somalia calls on the Somalia government to develop a long term strategy that will combat the ongoing drought, caused by several consecutive seasons of poor rainfalls. People (more than half of the country's population) are facing starvation due to lack of food, severe water shortages, a drop in food production, livestock deaths and rising costs of food are pushing the country towards the brink of a famine.