Recognized leader faces new intimidations for her work in Cauca
Maydany Salcedo, an environmental and human rights defender at ASIMTRACAMPIC, says she and her family are at serious risk.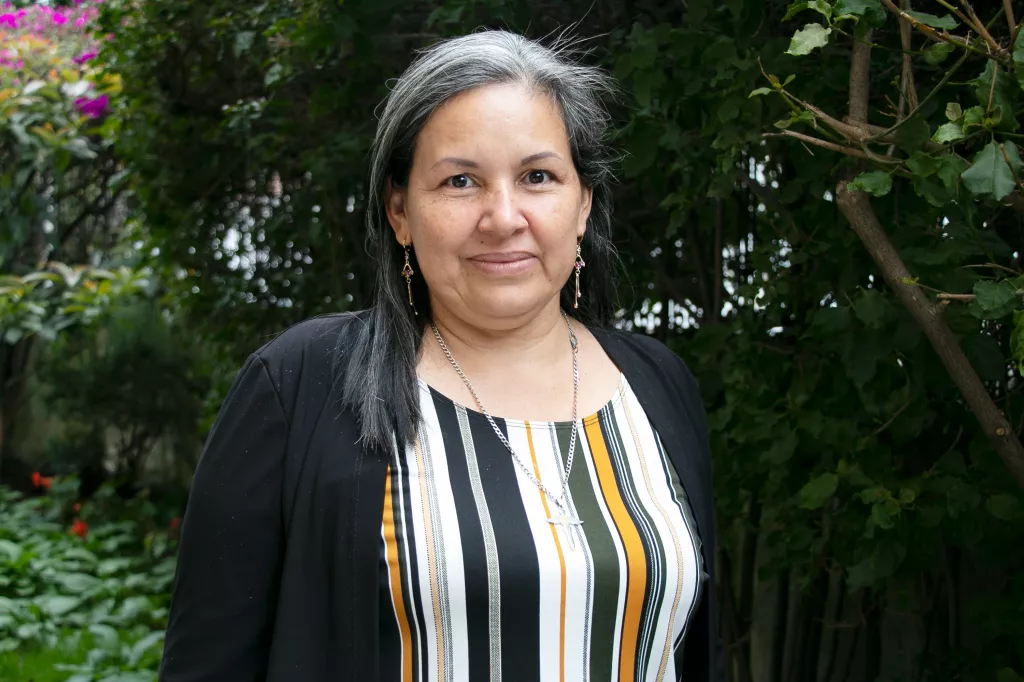 Women in Colombia continue to fight for their territories and communities without effective protection measures for them and their families. According to figures from Sisma Mujer, there is at least 526 social leaders and rights defenders whose rights have been violated between 2020 and 2021.
This is the case of Maydany Salcedo, who is president of the Municipal Peasant Association of Workers of Piamonte Cauca (ASIMTRACAMPIC), a local organization that seeks to improve the conditions of 904 peasant families in one of the most biodiverse places in Colombia that happens to be one of the most affected places by the resurgence of the armed conflict.
In Cauca, 473,533 people have been victims of the armed conflict, almost a third of the total departmental population, according to a report by La Comisión de la Verdad (the Truth Commission). In addition, data from the Instituto de Estudios para el Desarrollo de la Paz (Institute of Studies for the Development of Peace, INDEPAZ) report that 299 leaders have been killed since 2016 in this department, 78 were peasants and many of them were part of ASIMTRACAMPIC.
The social organization led by Maydany Salcedo is located in Piamonte a municipality of the renowned Bota Caucana between the departments of Caquetá and Putumayo that stands out for its important biological corridors between the Andean region and the beginning of the Colombian Amazon.
In a conversation with Maydany Salcedo we talked about the problems they face on the Andean-Amazon border and the obstacles that the social leader and president of ASIMTRACAMPIC has had to overcome.
What are the problems facing the ecosystems of the Andean-Amazon region of Colombia?
– Less than a year ago multinationals let crude oil spill over the Caquetá River, which caused the contamination of ecosystems and the water we drink on our farms. Illegal mining is another problem we face, which has increased water pollution due to the chemicals. From ASIMTRACAMPIC and other local organizations we have been reporting these incidents.
How has this reporting process been?
– Since our beginnings in ASIMTRACAMPIC (2015) we have been stigmatized by our actions and our way of speaking. We have been victims of "false positives" (falsos positivos), of raids, of persecutions, of murders.
Have you experienced this stigmatization in a differentiated way?
– Yes. Since 2014 I have been threatened and since 2020 I, my family and partner have been attacked. We had to leave our territories for death threats. This has been a very painful process, and I know that talking openly about the injustices I see in my territory is what has led me to where I am going.
How has this situation affected human rights and environmental work?
– This has affected the entire organization psychologically and emotionally. Despite all the painful circumstances we have faced, this has not caused us to abandon the process. Inside ASIMTRACAMPIC we say that even if we must hide, we will not abandon this work. People feel identified with and love ASIMTRACAMPIC.
Despite the obstacles they have faced in organizing, what initiatives are they developing for families and the territory?
– At the moment we are working on an initiative to prevent deforestation in the Andean-Amazon region through the promotion of sustainable productive systems with productive alliances for forest products, timber and non-timber products and the strengthening and improving of the production chains for meat, milk, cocoa and rubber.
What do you ask as social leader and president of ASIMTRACAMPIC to continue the work?
– We ask for the end of the persecution, threats and violence perpetrated by different actors against human rights and environmental defenders. For this, a humanitarian agreement is necessary.
Despite all the painful circumstances we have faced, this has not caused us to abandon the process. Inside ASIMTRACAMPIC we say that even if we must hide, we will not abandon this work.
From the Norwegian Fund for Human Rights and ForumCiv we recognize and support the work of the Municipal Association of Peasant Workers of Piamonte Cauca (ASIMTRACAMPIC) with Maydany Salcedo leading for the defense of human rights and the environment in Colombia. We reject threats and violence against civil society and call for protection and guarantees for the construction of a peaceful country.
Other recent articles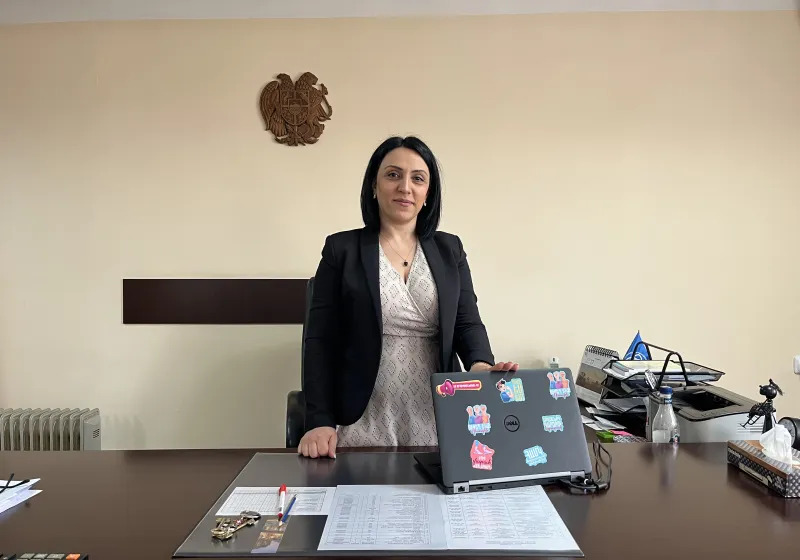 ForumCiv met with Elen Manaseryan, the first female president of the Confederation of Trade Unions of Armenia to speak about her fight for the trade union movement in Armenia.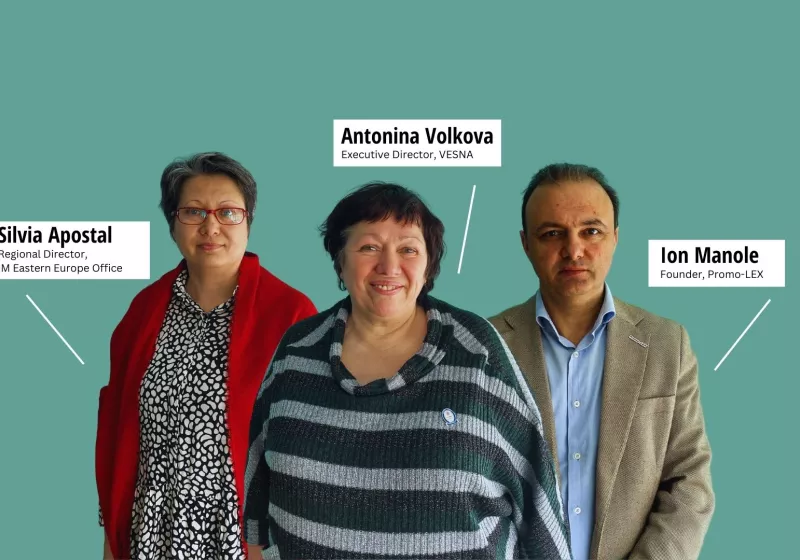 On March 22, thirty-five civil society representatives met in Moldova's capital Chisinau to discuss problems and solutions within the framework of the EU's Eastern Partnership.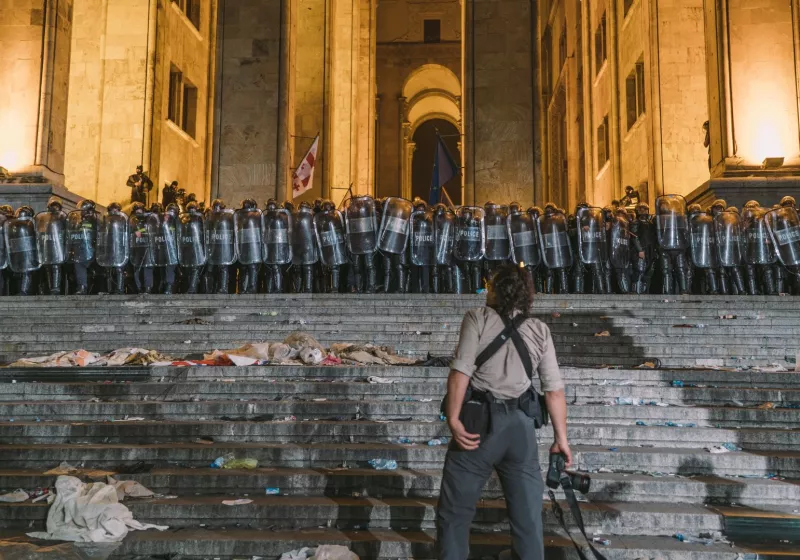 Natia Gvianishvili talks to Eka Tsereteli, executive director of Women's Initiatives Supporting Group (WISG) in Georgia, about the mass-protests in Tbilisi that forced the government to back down from...