Standing for Social Justice: Javan the Poet, Artivist
Meet Javan the Poet. An Artivist, a human rights defender and social justice activist working in Nairobi's suburbs and uses artivism to advocate for social justice and human rights in general.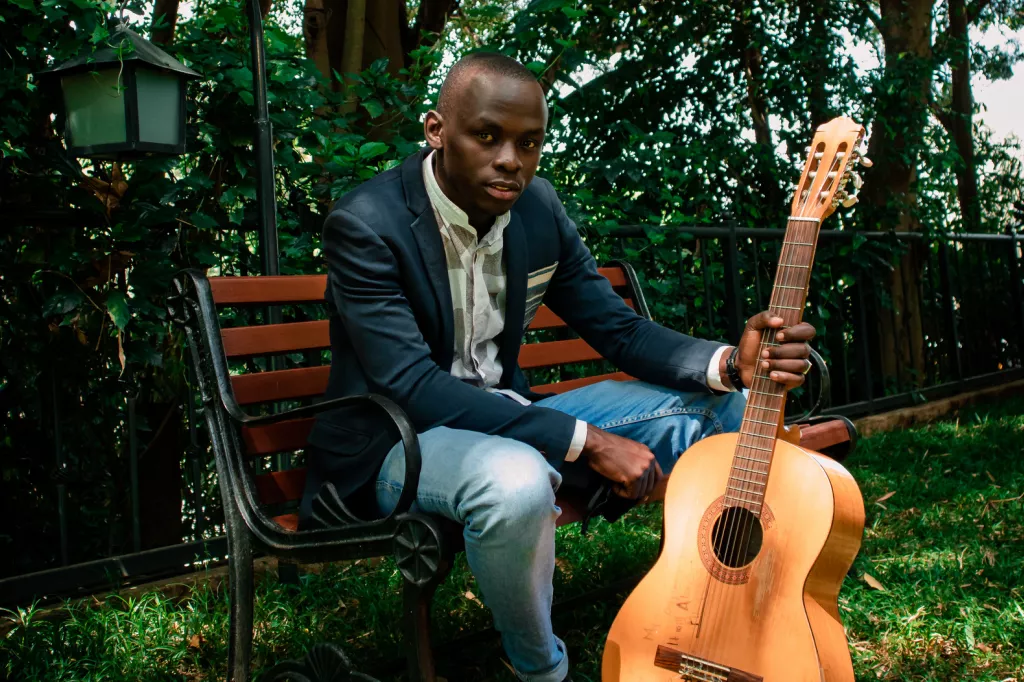 On February 20, the world commemorated the World Day of Social Justice which comes at a crucial moment this year. It assumes much greater importance as the world reeks from the COVID-19 pandemic and its resultant disastrous impacts on economies, human rights, and widening inequalities.
But amidst these challenges, so are there real changemakers. Grassroots social justice activists in their different spheres have been working to promote human rights, access to justice, and, importantly, stand up for vulnerable groups' rights in their communities.
Meet Javan the Poet. An artivist, a human rights defender and social justice activist working in Nairobi's suburbs and uses artivism to advocate for social justice and human rights in general.
Please describe your social justice work briefly.
My social justice work revolves around advocacy against police excesses, especially in the informal settlements of Nairobi. These police excesses are manifested through extrajudicial killings, arbitrary arrests, and excessive use of force in their daily work that has been a rampant social injustice and human rights violation.
My advocacy efforts are also centred on community organising of masses to know their rights, thus articulating them well and being each other's keeper and advocate. Through community organising, I have organised an artist movement under the banner Arts For Social Justice, an arm of the Justice Centres Working Group Kenya. This pool brings together over 150 conscious and non-conscious artists from diverse genres such as visual arts, poetry, photography, videography and community theatres spread all over the Justice Centres, with a bid to make them awoke to the fact that human rights must and should be protected, by all.
What cause is the most important for you, and why?
Having grown in Nairobi's informal settlements, where there is vast inequality in terms of rights with widespread human rights violations, I deeply believe that we must hold police accountable for their actions. Police need to be people's first stop when they need safety and protection. Unfortunately, the situation is mostly the opposite as they are amongst the major violators of human rights., despite them being mandated to serve and protect all equally without discrimination.
We also advocate for the reforms of the police service act and training curriculums that seem to be taking humanity off our policemen and women while not giving them the best in remuneration and police welfare.
How do you raise your voice to advocate for causes that matter?
I have been raising my voice through artivism, my key and most powerful tool. My voice is always live through the composition of songs and poetry pieces that document and openly talk about rights violations. I use it entirely to express my dissatisfaction whenever there are human rights violations.
As a community activist, I always engage in community organising through artistic events like concerts, radio show, community dialogues between community members with duty bearers, community members and police, and attending radio and TV talk shows to reach out to wider audiences. Notably, I also advocate for the duty bearers to be human rights-driven and urging the public to be on constant watch to safeguard their rights.
Given your long-standing work, what key challenges do most social justice activists face?
Generally, many activists and artivists are profiled in the communities as troublemakers. This wrong perception often makes it hard for them to engage without bias and prejudices. In some instances, both community members and duty bearers have selfish interests in sensitive matters such as land rights for women, LGBTQI+ rights, and gender-based violence. When we advocate for these sensitive issues, we are often labelled as agents of external donor and foreign entities.
As artivists, the biggest challenge is the lack of platform for our kind of conscious artistic outputs. The lack of platform is evidenced by minimal or no airplay from many local and mainstream radios and TV stations that are often not keen to advocate human rights violations and speaking truth to power.
What accomplishments/ successes are you most proud of?
Over the last four years, I have been able to organise over 50 events within Dandora and the general Nairobi area, which were social-justice-oriented and a platform for advocating for human rights. I have also created many artistic pieces that have addressed various social injustices, highlighted human rights violations, and catalysed tough conversations on these critical issues. Also, I have artistically influenced campaigns and organised an art movement that uses arts to advocate for Social Justice in Kenya.
I have been a nominee of the Human Rights Defenders Award by the Kenya National Coalition of Human Rights Defenders at a personal level. I have been able to work with the United Nations and Commonwealth to establish a Sustainable Policy on Youth and Peace.
What do you think is the importance of social justice in relation to development?
I believe that for development to be and for all to thrive and enjoy equality, social justice must be achieved. This will enable people to feel and be ambitious and allow them to enjoy the benefits of their struggles and work as individuals and collectives.
Most importantly, a country that has embedded social justice in its roots creates an environment that makes it possible to hold each other accountable without being held accountable feeling victimised. On the other hand, those holding the duty bearers accountable are not perceived as troublemakers but rather agents of constructive criticism and growth. It is only through this way that can we truly develop.

Social Justice Changemakers
World Day of Social Justice is an international day observed every year on February 20, recognising the need to promote social justice, which includes efforts to tackle poverty, exclusion, gender equality, unemployment, human rights, and social protections.
Beginning February 20, the World Day of Social Justice, we will be highlighting eight grassroots Social Justice Activists in Kenya, in recognition of their immense efforts and impact. These activists are committed to social justice, an underlying principle to promote inclusive development and respect for human rights.