Together we can stand up for peace and freedom
On 12 March, Anna Stenvinkel and Svitlana Baliuk spoke at the Nordic Ukraine Forum's demonstration in solidarity with the Ukrainian people.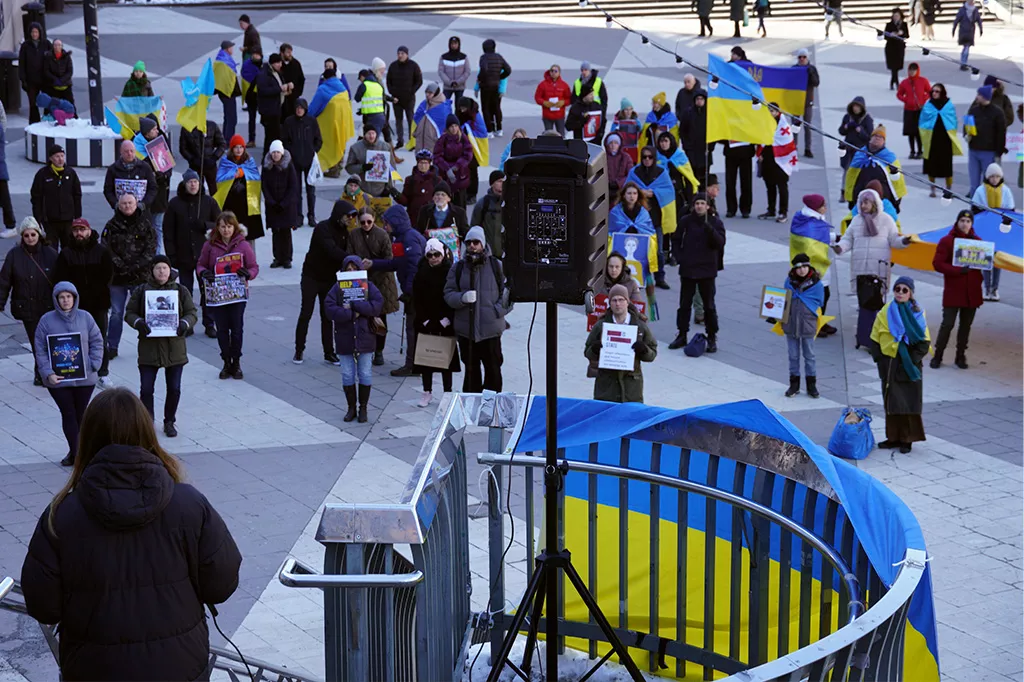 Svitlana Baliuk, Eastern Partnership Network
I stand here as a representative of ForumCiv. But I also stand here as a Ukrainian. In fact, I stand here as a civil ambassador! And every Ukrainian around the world is now a civil ambassador for our country. For over a year, 24/7, we have represented, informed, and raised awareness about Ukraine.
And in my experience, people have listened, and they have wanted to help. I came to Sweden a year ago with my son. As the days of war became weeks, months and eventually a year, we have had to find a life here. I have found my "everyday life" in ForumCiv, and what really makes me happy is that my son has found his through Swedish school. I am thankful for how Swedish society has accepted my son and so many other Ukrainian children.
My hometown is Kharkiv, where I still have my family. When I think back to Kharkiv, I often think of my school where I grew up, and the Kharkiv National University, where I had my years as a student at the sociological faculty. Now, both those buildings have been destroyed by Russians, like so many places in Ukraine. But still, both the school and the University live on. Students and teachers have kept them running online.
I think that says something about the resilience of the Ukrainian people. Like the school and the University, Ukraine will be kept running. Because just like there has been a military mobilization, there has also been a civic mobilization. Ukrainians have become organized, raised money, and provided support to the brave soldiers on the front line. There are volunteers, medical workers, journalists, artists, activists, and many more, that have all played an important part in keeping Ukraine on its feet. They are all part of the civic mobilization – they are part of Ukraine's powerful civil society.
This is why civil society is so important – this is my message representing ForumCiv here today. In our role as a platform for civil society organizations, we want to strengthen a civil society that is working for freedom and democracy. A strong civil society is vital everywhere – and it's vital in Ukraine. Going forward, supporting civil society organizations will be important for Ukraine's resilience, post-war recovery, and democratic development.
The war has revealed the toughness and stability of Ukrainian civil society. Just like we have a strong army, we also have a strong civil society. And the fact that every Ukrainian in and outside of Ukraine is now a civil ambassador – that the people have come together, and we have such an organized and vibrant civil society – that is of great value. That is a great source of energy that gives strength to our entire country. For that reason, Ukraine will be kept running. For that reason, Ukraine will prevail.
Слава Україні!
Other recent articles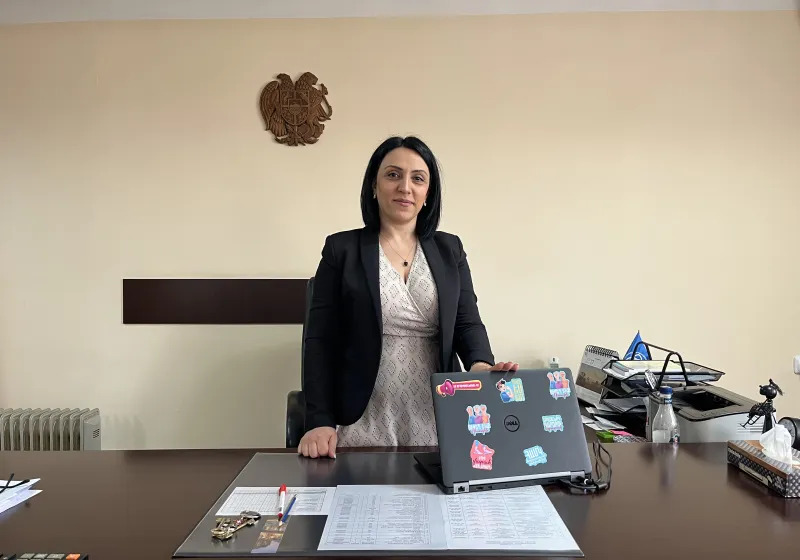 ForumCiv met with Elen Manaseryan, the first female president of the Confederation of Trade Unions of Armenia to speak about her fight for the trade union movement in Armenia.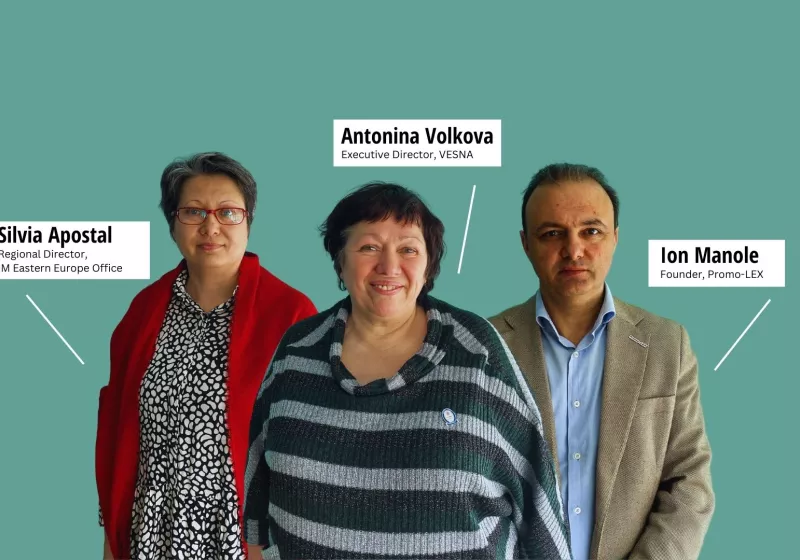 On March 22, thirty-five civil society representatives met in Moldova's capital Chisinau to discuss problems and solutions within the framework of the EU's Eastern Partnership.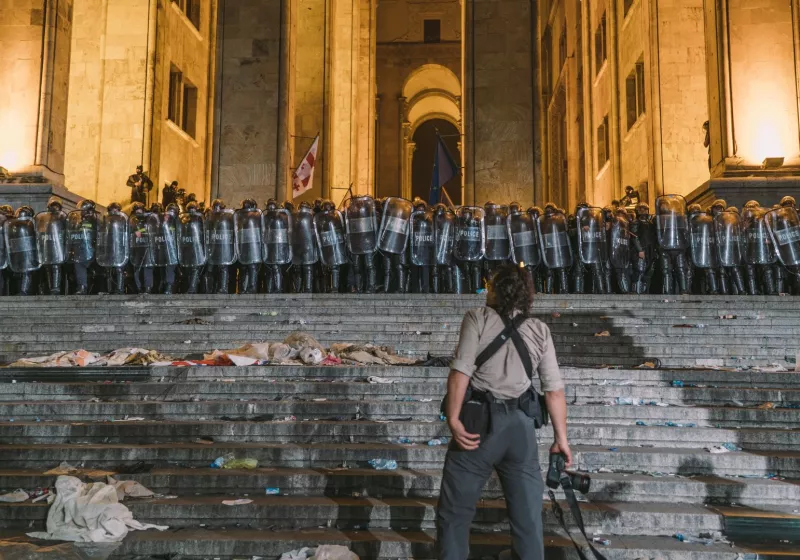 Natia Gvianishvili talks to Eka Tsereteli, executive director of Women's Initiatives Supporting Group (WISG) in Georgia, about the mass-protests in Tbilisi that forced the government to back down from...