Widows organising to fight-back sexual cleansing
Widow groups in Siaya - Kenya are organising to claim their rights and fighting back against extreme forms of sexual exploitation and gender-based violence.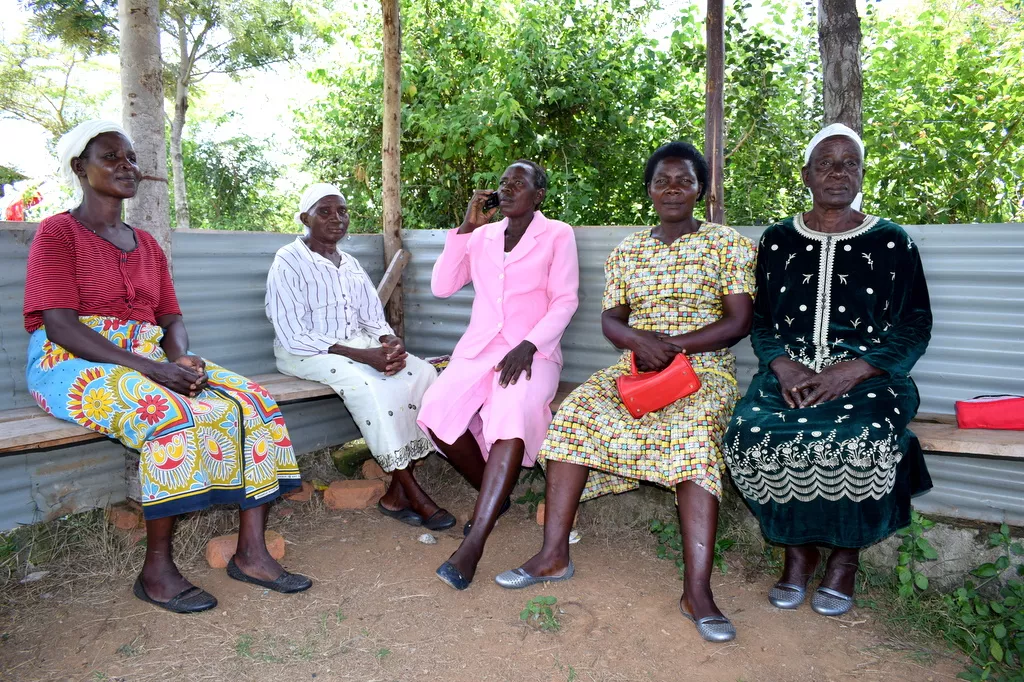 The death of a spouse is a tragic event that can cause psychological, social and emotional stress to anyone.  For women of Siaya County in Western Kenya, this sad event can lead to stigmatisation, humiliation and socio-economic exclusion. In parts of this community, widows are culturally considered impure, and tradition dictates that they must be cleansed of their partners' death to remove the bad omen. 
The cleansing ritual calls for a woman to engage in sexual intercourse with a 'cleanser', after which the woman is accepted again by the community or 'inherited' by her brother-in-law. Sadly, the woman is expected to pay the 'cleanser' to sleep with her without protection. For if any protection is used, the cleansing is not considered complete. 
"The cleansing ritual is an extremely humiliating exercise where any villager is randomly picked and paid to sleep with a widow to cleanse her of death," says Roseline Orwa, the team leader and founder of Rona foundation. 
Roseline has herself endured and overcome these challenges first-hand, from refusing to be cleansed, withstood stigma and rising to become an inspiration to many and a widows' rights activist. Through Rona Foundation, a Wajibu Wetu Programme partner, Roseline and her team are empowering hundreds of women and serving as the voice of widows in Kenya
"Widows are inherited to fulfil cultural obligations, and unless cleansing happens widows are socially discriminated to engage in socio-economic activities like farming, trade, rebuilding their homes, partaking in significant cultural and social events," states Roseline. 
With the ground shifting, widows are now organising into self-help widow groups calling for change and giving them a voice to advocate for their rights.  Through the Mjane Kwanza (Widows First!) project up to 60 widows' groups have been formed in two years. These groups are now actively engaged in empowering their members and communities on widows' rights and sexual and gender-based violence. With inspiration from Roseline and Rona, bolder widows' rights champions are emerging every day.
Immaculate Atieno who lost her husband seven years ago, says her Smart Widows group has not only given her a sense of belonging but has also offered her social support and space to air out issues affecting her without fear of stigmatisation or victimisation. 
"One thing that has been great for me is the psychosocial support the group provides. Everyone would share their stories, and we would find healing in each other," says Immaculate. 
With the renewed voices and collective power, these self-help groups have also empowered new widows not to undergo discriminative practices like cleansing but rather claim their rights to land, property and to be free from all forms of sexual exploitation and gender-based violence.
As a widow, I believe I have a right to my land and can use it unconditionally. I also have a right to my body against any form of violation. Losing my husband should not make me lose my rights!
Cyprose Okumu and her Smart Widows group have enhanced community awareness on discriminative practices against widows, efforts starting to bear fruits on the treatment and perception of widows positively changing.
"I am now a trained paralegal, and I know my rights well. Through this knowledge of the law, I now offer advice solutions to instances of injustices against widows and children," says Cyprose. 
Cyprose is a testament of the complete transformation as she endured a lot of violations from her community when her husband died in 2003, losing some of her property, humiliated and stigmatised. Despite this hard and trying background, and like many widows in her community, Cyprose is now a leader in her community standing tall for widows' rights!